Experience the Ultimate Night Out with Our Party Bus Rental Services in Denver. Whether it's a bachelor's party or a corporate event, we've got you covered with our amazing party bus fleet in Denver!
Experience the Best Party Bus Service in Denver
Are you looking for a unique way to celebrate your special occasion in Denver? But, don't know how to make it extra special and unforgettable?
You want to create lasting memories with your friends and family, but you don't want to be stuck carpooling or dealing with traffic. Plus, it's just plain boring!
Get the party started right away with a Colorado Party Bus rental! Our luxurious buses, Limos, Hummer H2, SUV, Executive Shuttle, Sprinter and others will transport you in the lap of luxury while you let loose and have the time of your life. So, forget about boring rides and start planning an unforgettable celebration today!
About Denver City
Denver City, commonly known as Denver, is the capital and largest city of the U.S. state of Colorado. It is located in the eastern part of the state, at the base of the Rocky Mountains. Denver is known for its scenic beauty, outdoor recreation opportunities, vibrant cultural scene, and thriving economy.
With its stunning Rocky Mountain backdrop and 300 days of dazzling sunshine, Denver is a bustling metropolis that will captivate your imagination! Shop 'til you drop in Cherry Creek North, explore the incredible exhibits at the world-renowned Denver Art Museum or get up close with some animals on an exciting trip to the zoo.
There are plenty of parks for outdoor lovers, too – from historic Civic Center Park downtown to Red Rocks Amphitheater, nestled among stunning red sandstone monoliths. Make lasting memories in majestic Colorado; visit amazing landmarks day and night; there is something for everyone here!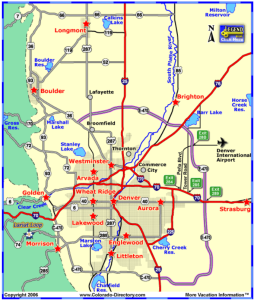 Get Your Group Together and Explore Denver with a Party Bus Tour
Looking for seamless group transportation in Denver, we've got you covered! Whether planning a corporate event,  Wedding Event, a bachelor/bachelorette party, Birthday Party, attending a concert, or a night out with friends, our party buses are the perfect way to get around. With a range of sizes, we can accommodate groups of all sizes, from 4 to 56 passengers.
Our party buses have all the amenities you need to ensure a comfortable and enjoyable ride, including plush seating, state-of-the-art sound systems, and even built-in bars in some models. Our experienced drivers will ensure you get to your destination safely and on time. So why wait? Book your party bus today and get ready to experience seamless group transportation in Denver like never before!
Don't miss out on the ultimate party experiences!
Book your party bus in Denver today. Get a Quote Now!
Our Party Bus Services in Denver are for every occasion
Our party buses are perfect for any occasion in Denver, from birthdays and weddings to proms and corporate events. With comfortable seating, state-of-the-art sound systems, and plenty of space to dance and socialize, our party buses are the ultimate way to elevate your below event to the next level.
Sporting Events

Corporate Charters

Special Events
Success Stories
From dull to delightful: A success story of hiring a party bus a concert at Red Rocks:
Jennah Thompson and her friends all just graduated from college and wanted to celebrate in style. They had been looking forward to the Red Rocks concert to celebrate this achievement. However, they doubted that getting there and back would be a hassle. 
After searching the Internet, they hired a limousine style Bus "Denver & Key West". This Designer Coach limousine style Bus can accommodate up to 26 passengers and is perfect for a corporate event or a night on the town. Their plan was set: rent an awesome party bus, enjoy the show, and get home safely.
Our driver Trevor arrived early to pick up Jennah and her group (20 passengers) for a ride. Group was welcomed by our team with a friendly smile and explained how our upgraded bus will make more fun along the way.
Trevor's drive to Red Rocks was smooth as glass; and did an amazing job navigating through Denver's winding streets. When we arrived at Red Rocks guests got off the bus without even feeling like they had been in motion – it felt like no time had passed since leaving home! They thanked our bus driver for his great work before heading into the venue for some tunes.
After a wild night of dancing under starry skies, it was time to head back on board. As always, we ensured everyone got on safely while playing their favorite jams through a top-notch sound system! We rolled them into town safe and sound shortly after midnight and ensured everything went smoothly during the trip back home.
Ultimately, hiring a rental bus from Colorado Party Bus made the night one Jennah and her friends would never forget. The ease of transportation and the fun atmosphere created by us inside the party bus made it an unforgettable way to celebrate a special occasion.
How a party bus rental turned a bachelorette party into an unforgettable night.
For Sean Martinez's bachelor party, his friends knew they wanted to do something special. They wanted the night to be one that Sean would never forget. After considering several options, they decided to rent a bus in Denver and have the party on the go. 
They rented Detroit a Tiffany built Limo Bus that can accommodate up to 32 passengers. It has white fiberglass exterior, elegant two-tone leather interior, state of the art onboard systems including 4 LCD TV's, DVD, a 5000 watt stereo with subwoofers, AUX and Bluetooth hookups, neon, LED, strobes and laser light show, and full bar set up with cooler space.
The night started with the group meeting up at Sean's house. As they boarded the bus, the excitement was palpable. The bus needed everything for a fun night, including a high-quality sound system and a fully stocked bar.
The group enjoyed music, laughter, and drinks as they drove around the city. They stopped at several bars and clubs, but the real party was on the bus. It was a night full of fun, memories, and brotherhood. It was a night that Sean and his friends would cherish forever.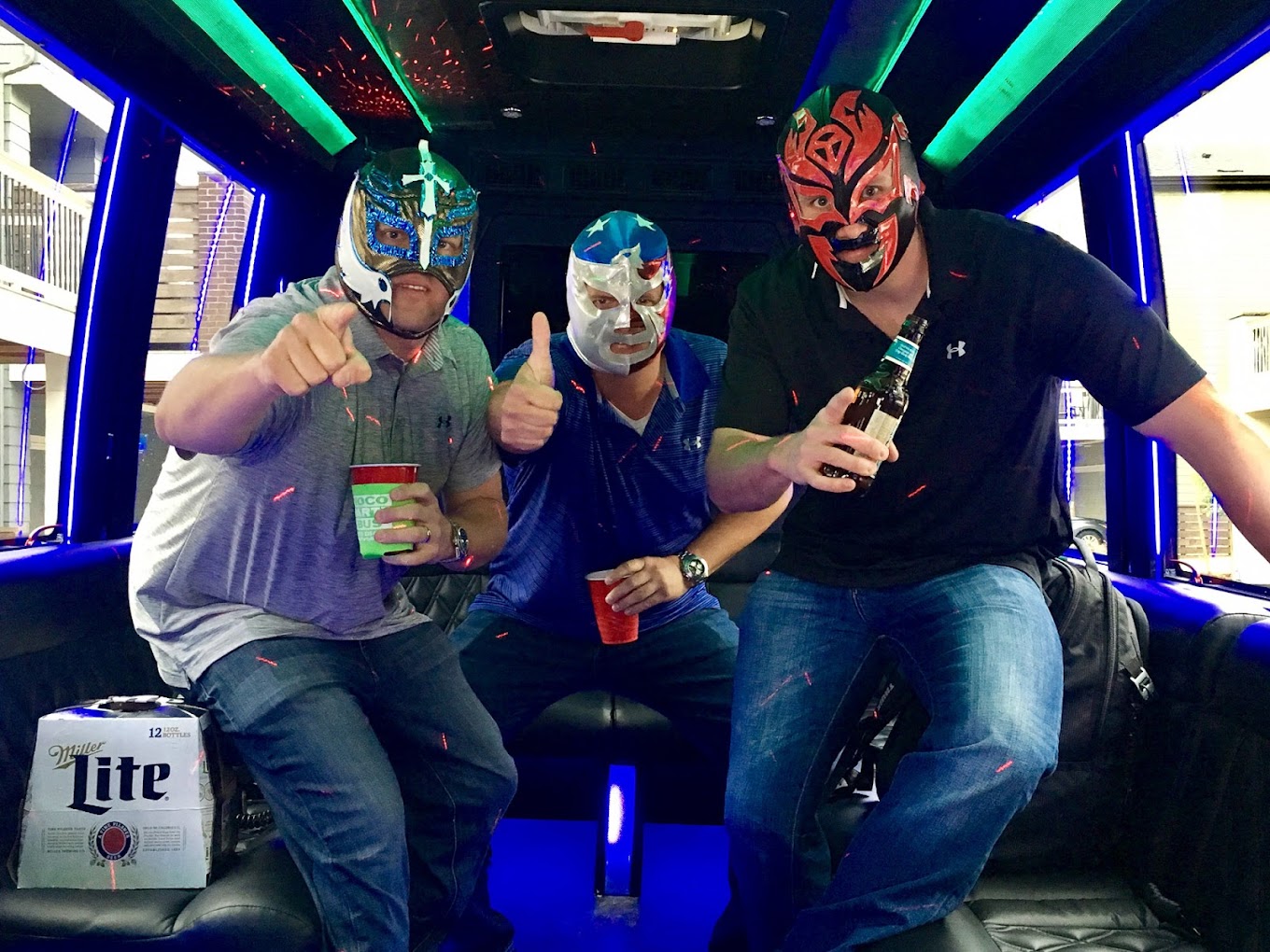 Real emotions came out
However, the real emotions came out towards the end of the night. As they drove back to Sean's house, the reality of the situation started to set in. Sean was getting married, and this was one of the last times they would all be together.
The conversations on the bus turned from jokes and laughs to heartfelt talks about life, love, and the future. The bus pulled to Sean's house, and the group reluctantly got off. They hugged, exchanged numbers, and promised to stay in touch.
As Sean watched the bus drive away, he realized how lucky he was to have such amazing friends who cared deeply about him. That night, Sean went to bed full of heart, knowing he was surrounded by love and support. It was a night that he would never forget, thanks to the rented bus and the incredible people who shared it with him.
Discover what our happy customers have to say about our party bus services:
"We took the Havana from Denver to Boulder for the CU Homecoming game and it was wonderful! The bus was great!! Darlee is truly the best bus driver there is and we look forward to riding with her again soon. Thank you Darlee." – Brenna McKay
"I had the pleasure of Mr. Ralph driving us throughout the night. He was super flexible, very respectful, and overall a great driver. I had so much fun and he was able to work with our schedule as well as help us with things we needed to plan out. He got us to our places on time and was very respectful. I highly recommend asking for Mr. Ralph because he was a great bus driver, had such a great night." – Audra Dial
"These guys are always awesome! I am a wedding planner, and they are easy to communicate with, the driver's are fun, the busses are amazing and everyone has a great time! Highly recommend." – Amanda Piper – The Event Troupe
Don't miss out on the ultimate party experiences!
Book your party bus in Denver today. Get a Quote Now!